Gender Differences in Coronavirus Disease-19 (COVID-19) in Tunisian Population
Keywords:
COVID-19, gender, SARS-CoV2, severity, prognosis, Tunisia
Abstract
Introduction: The aim of our study was to determine if the gender influences the clinical presentation and/or the outcome of the new coronavirus disease 2019 (COVID-19) in Tunisian population. Methods: Prospective cross-sectional study including 143 patients with confirmed COVID-19 infection, admitted in the Pneumology Department of the Military Hospital of Tunis between September 2020 and January 2021, during the first infection-wave. Results: There were 99 men (69.2%) and 44 women (30.8%) with a mean age of 61.66 years: 61.66 years for men and 61.68 years for women, and a sex-ratio of 2.25. The clinical presentation of the infection was significantly more severe in men: Tachycardia>100 bpm (15.2% Vs 2.3%, p=0.034), neurological symptoms (5.1% Vs 4.5%, p=0.008) and oxygen desaturation<90% (19.2% vs. 20.5%, p=0.002). Radiologically, pulmonary involvement was more severe in men with significantly more bilateral damage: 75.8% Vs 59.1%, p=0.048, and pulmonary embolism: 9.1% Vs 6.8%, p=0.045. Men have received more second-line antibiotic (ATB) treatment (Quinolones, Tetracyclines…) with a prolonged ATB course duration. Furthermore, they needed more systemic corticosteroids compared to women. Severe complications, Intensive care unit (ICU) admission, and in-hospital mortality were significantly higher in men compared to women: 16.2% Vs 15.9%, p=0.006, 21.2% Vs 22.7%, p=0.017, and 10.1% Vs 6.8%, p =0.055 respectively. Conclusion: In our study, men affected with COVID-19 were more prone to severe infection forms, leading to higher ICU admissions, severe radiological lesions, greater use of antibiotics and worse outcomes.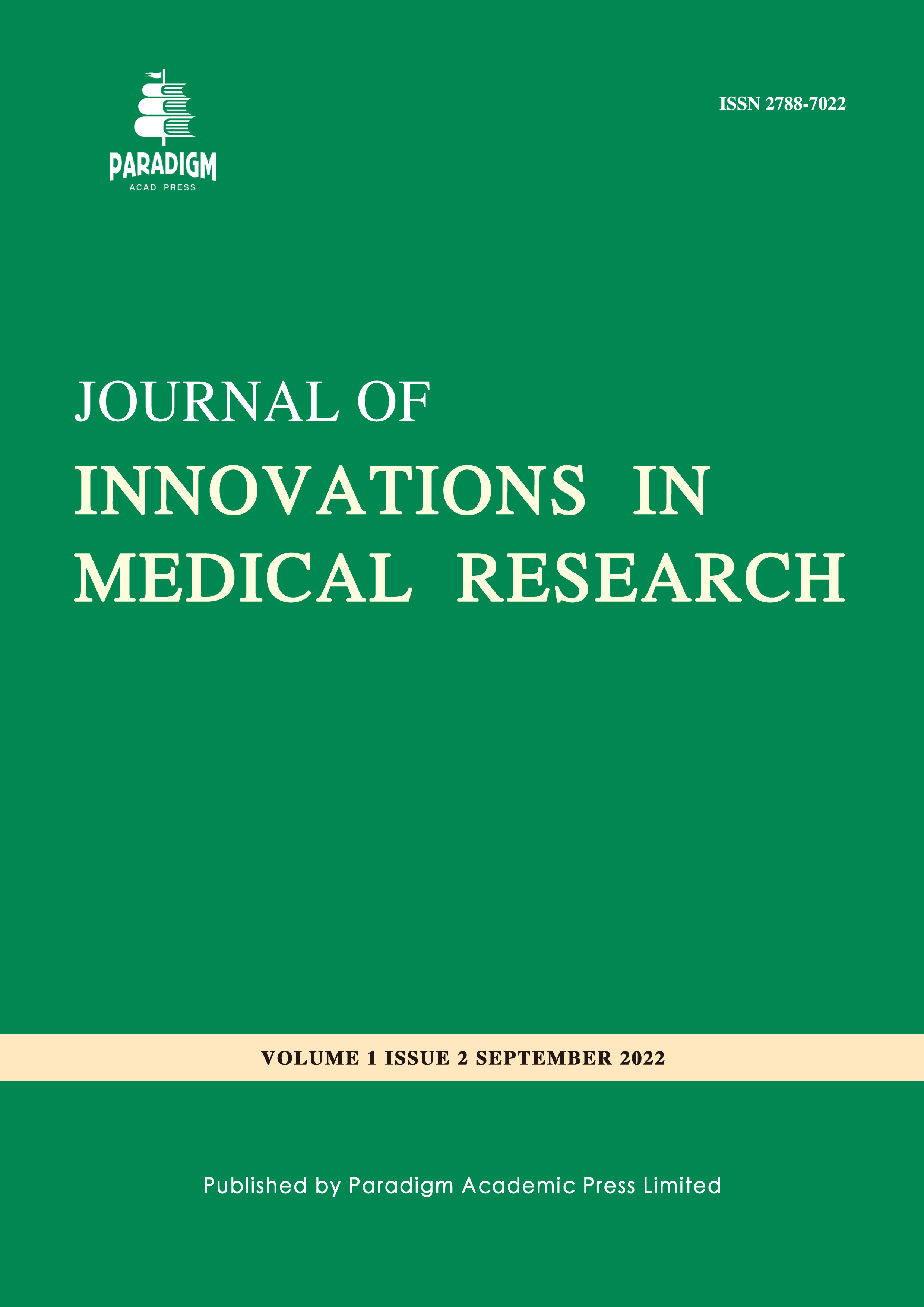 Downloads
How to Cite
Selsabil Daboussi, Nouha Boubaker, Mounir Hagui, Chiraz Aichaouia, Mohsen Khadhraoui, Samira Mhamdi, & Salem Bouomrani. (2022). Gender Differences in Coronavirus Disease-19 (COVID-19) in Tunisian Population. ournal of nnovations in edical esearch, 1(2), 42–46. https://doi.org/10.56397/JIMR/2022.09.06